Our Company
A Quality Product, a Quality Experience
So how is it that a company is able to grow from its humble beginnings in an old Oregon dairy barn to the leader of its industry?
In our case, first we had to create the industry. That happened in 1978, when we pioneered the modern adaptation of the yurt, which has been for centuries the traditional dwelling of Mongolian nomads. From that point forward, as other yurt companies have come and gone, we've continued to grow and to stay atop our industry.
We attribute our success to a combination of factors, not the least of which, of course, is the quality of our product. But as much as our customers rave about their yurts, they also speak of the quality of their experience with our company. For all of us at Pacific Yurts, there could be no higher praise. From the beginning, our guiding philosophy has been to create the best yurt in the world, and to treat our customers the way we like to be treated as customers – professionally, respectfully, fairly and honestly.
"If the rest of the world conducted their business like you do, the world would be a far better place. I have done business with many companies in my days and yours sits at the top like a shining star."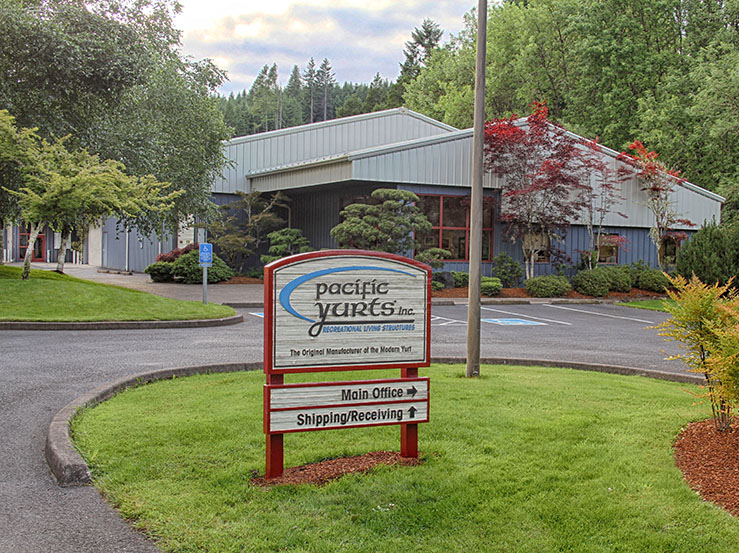 Our Values
The quality of our product and service, of course, is dependent on the people responsible for building or providing it. To ensure we attract and retain high-quality people, we are committed to maintaining a culture that fosters respect for each other, our customers, our community and our environment.
We recently received a Certificate of Appreciation from the Mayor of our city in appreciation of our "overwhelming commitment to improving the community," and many of our staff members are active in local charities and organizations.
At Pacific Yurts we believe in:
Providing a safe and friendly work environment and treating each other with respect and dignity.
Applying the highest standards of excellence to our design and manufacturing.
Striving for happy and satisfied customers 100 percent of the time.
Providing financial support and human resources to a variety of community causes.
Our Team: skilled, detail-oriented and passionate about service
When you work with Pacific Yurts, you can be assured that your needs will be taken care of by a team of professionals who are passionate about service.
Our sales team will make every effort to understand your individual needs in order to help you choose the best options for your location and use. Then we'll process and coordinate your order with a hands-on attention to detail that will ensure on-time delivery.
Our production crew will baby your yurt all the way through the manufacturing process. Composed of two highly skilled teams of specialists in industrial fabrics and wood products manufacturing, these professionals possess more than two centuries of combined experience in the yurt industry alone.
We know that one of the secrets to our success is that we view each order as the beginning of a long-term relationship, not just a sale. When you purchase a Pacific Yurt, you'll never feel like just another customer. That's our promise.
"It's wonderful to experience the combination of an outstanding product and level of service you provide… it's so refreshing."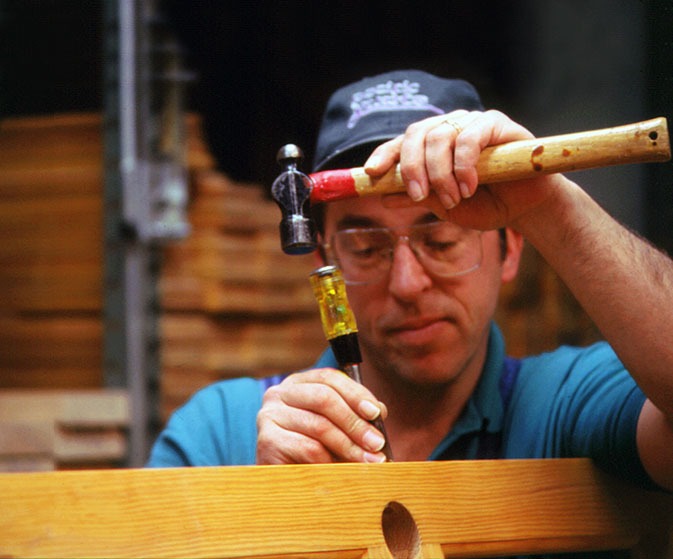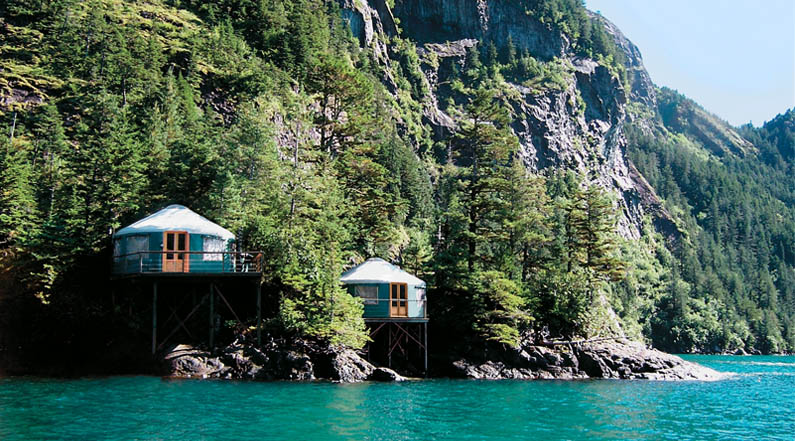 Environmental Initiatives
Since our inception, Pacific Yurts has maintained a steadfast commitment to environmentally responsible business practices. Indeed, the founding idea for our company was to help people get closer to nature while minimizing their impact on it. For example, Pacific Yurts is proud to incorporate lumber from sustainable forests certified by SFI (Sustainable Forestry Initiative). Also, we've ensured that at least 25% of the electricity used in our manufacturing facilities comes from renewable wind power.
Awards
Since our inception in 1978, we have received numerous product awards. Following is a partial list:
IFAI International Achievement Award – New Products
National Small Business Week Award
SBA Small Business Person of the Year Award-Oregon
Business of the Year Award – Cottage Grove Chamber of Commerce
SBA Exporter of the Year Award – Oregon
SBA Exporter of the Year Award – Region 10
U.S. Senate Productivity Award
Recreation Resources – Editor's Choice Award
Business of the Year Award – LCC Business Center
Certificate of Appreciation for Overwhelming Commitment to Improving the Community– Mayor of Cottage Grove
"Investing in a Diverse & Sustainable Economy" Award – City of Cottage Grove