Yurts For Personal Use
Create your own personal space anywhere.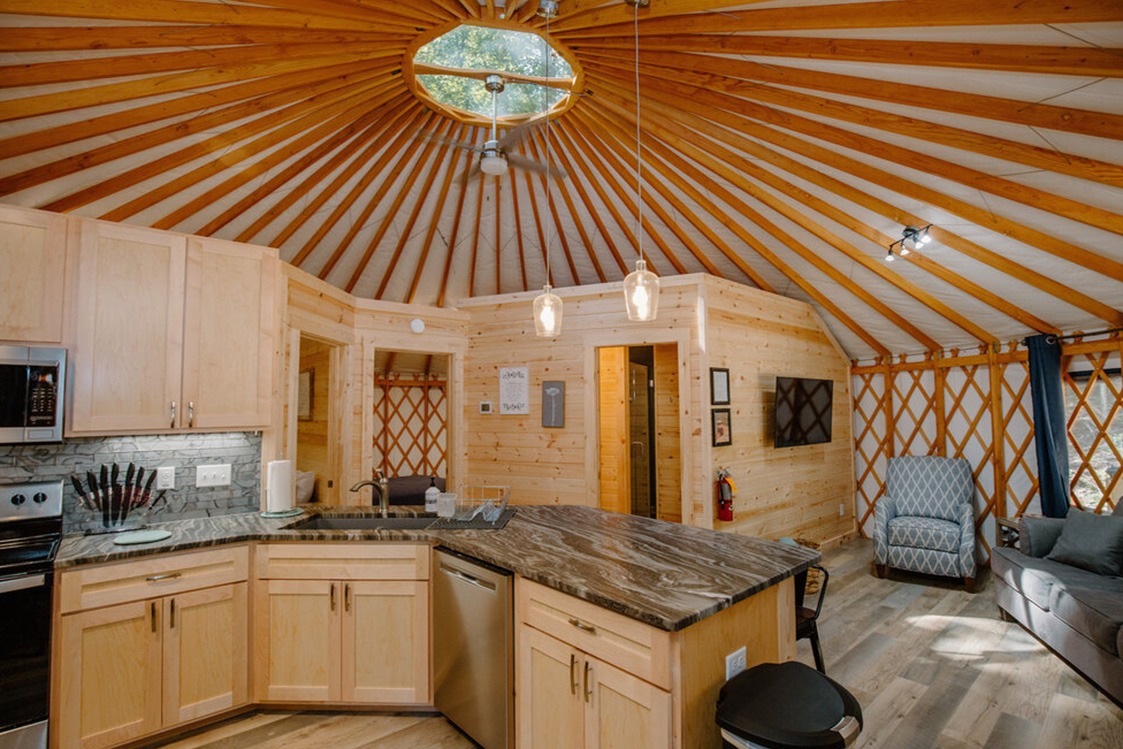 Vacation Home or Cabin
A Pacific Yurt is an ideal housing solution for those who own vacation property. Yurt cabins are easily installed and offer many features and amenities found in other living arrangements. Yurt vacation homes are popular tourist destinations as well that can be shared with others. Pacific Yurts offers a number of different customizable options for you to create the perfect space.
"You folks have a great product and it has given me and my family the ability to enjoy our recreation property at a fraction of the cost of building a cabin."
– Bob M., Washington
Temporary Housing
Yurts can also be great options for temporary living solutions. Did you just purchase new rural property? Consider a Pacific Yurt for comfortable, temporary accommodation that will allow you to get to know your site before you invest in a permanent structure. These tiny homes are easily installed, and can be quickly taken down once your permanent structure is built. Or, you can convert your yurt into a guest cottage, studio or auxiliary building.
"My husband and I have now been living in our 24′ Pacific Yurt for nearly three months, and really love it. It's terrific to be living on our land and getting to know it while we build our house."
– Tracey B., Vermont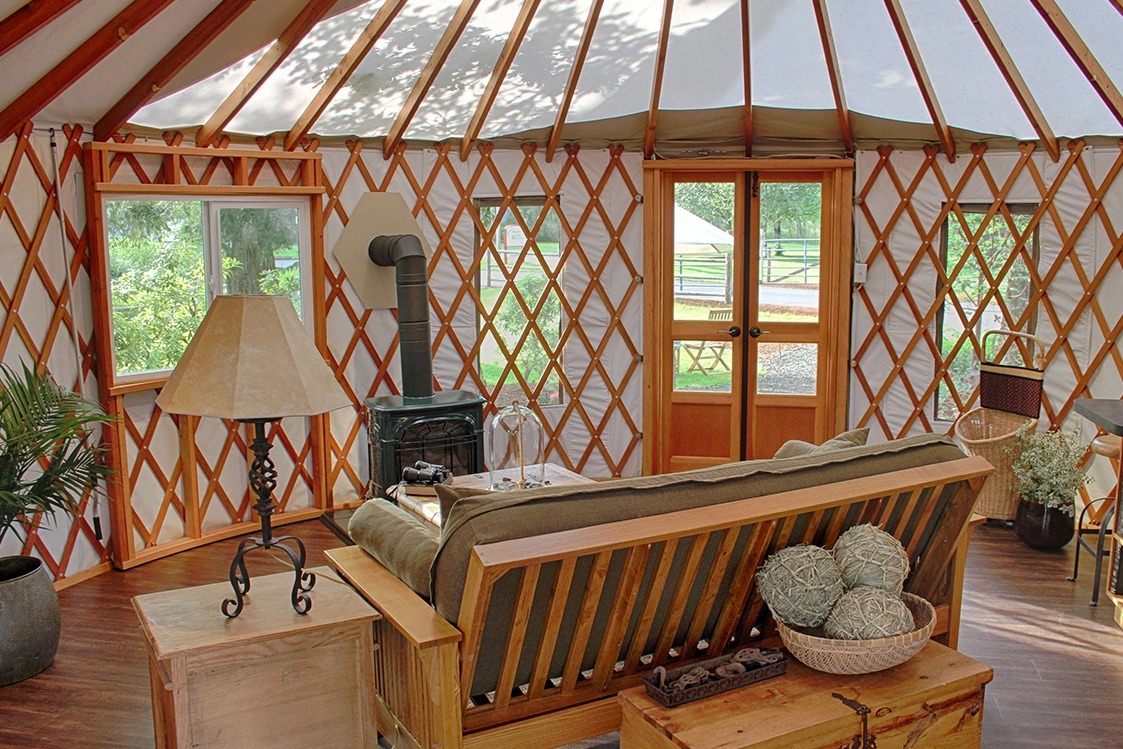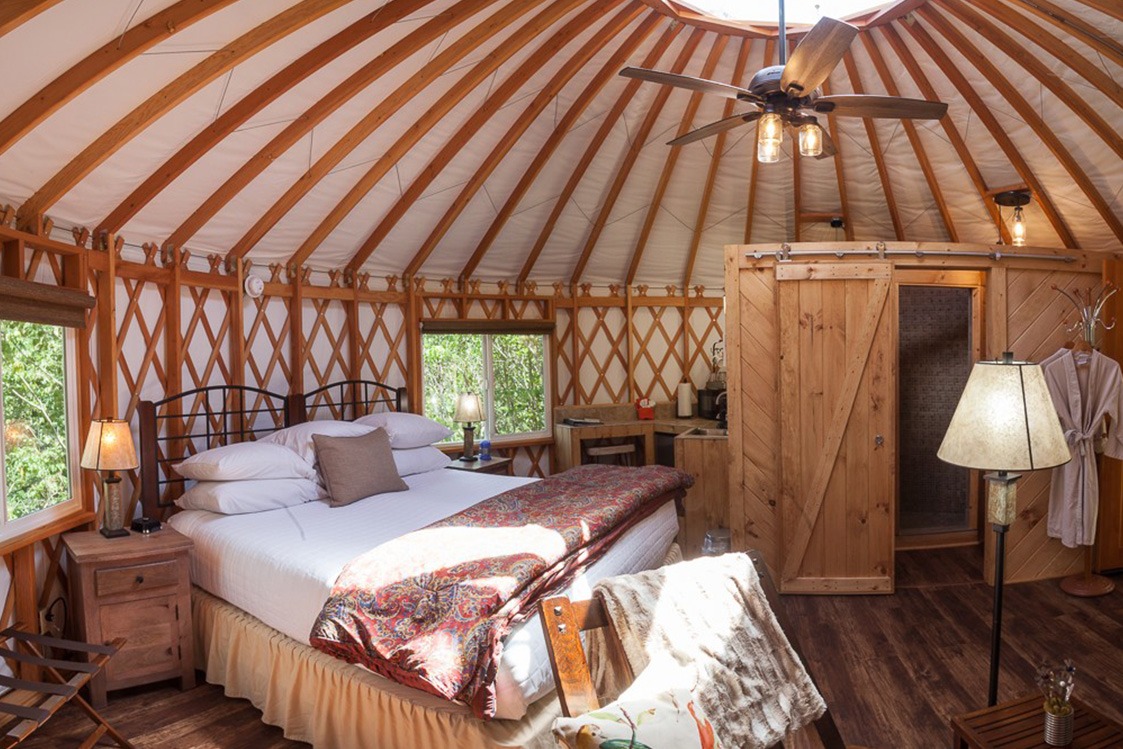 Guest Lodging
A Pacific Yurt is an excellent choice for a guest house, whether in your backyard or in the backcountry. Yurts offer comfortable and spacious living spaces for guests. Many offer full kitchens, bathrooms, bedrooms and more. Use a door awning to create an attractive transition to another yurt, structure or to cover a porch or walkway to create an unforgettable experience.
"It serves us well as a guest room at our Colorado mountain cabin which is at 8500 feet elevation. Thanks so much for making such a useful and sturdy product."
– Sibyl G., Colorado
Studio/Office
A Pacific Yurt's spacious, light-filled interior and round design is both uplifting and inspirational. Artists and creatives can create peaceful and productive environments that fit their style and needs. Design your yurt for whatever creative endeavors you wish to pursue.
"The yurt offers a unique aesthetic for discovering how comfort and simplicity can walk hand in hand and encourages exploring that idea in other areas of life."
– John K., Canada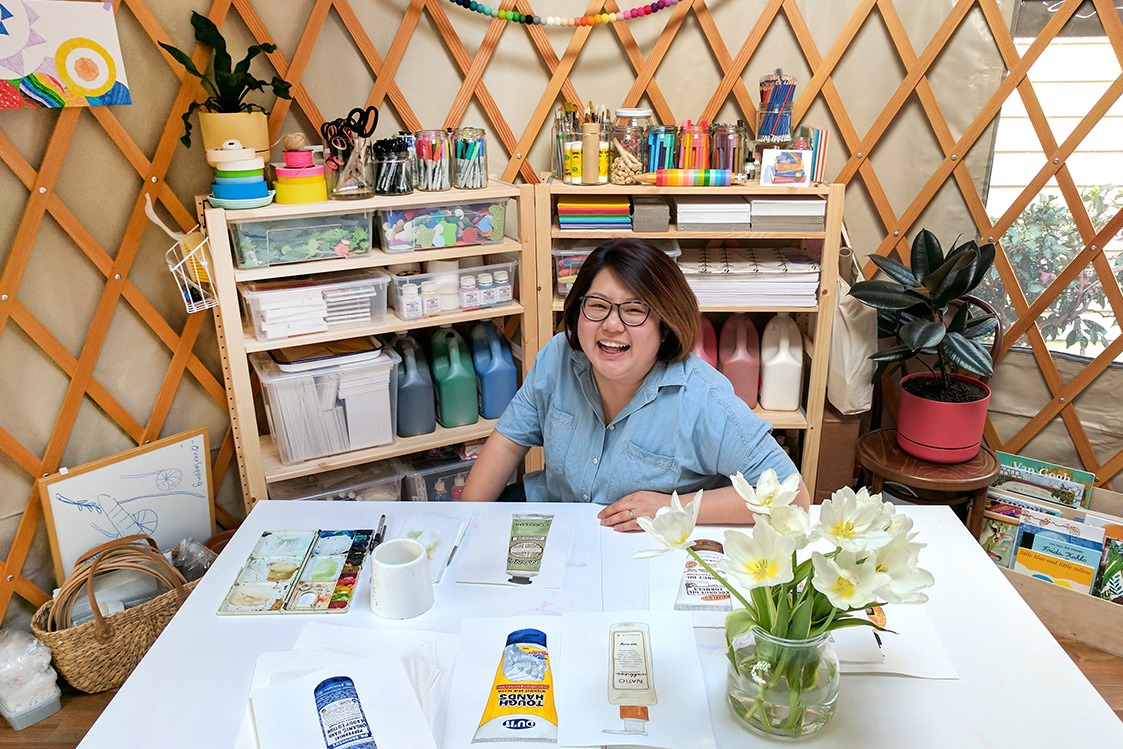 Spa Enclosure
Yurts are great for backyard spas. They can provide protection from the elements and privacy to create your own at home retreat. An attractive addition to your home environment.
"My yurt is being used as a pool enclosure for warm water therapy. I chose Pacific Yurts because when I studied in California the consensus there was that Pacific Yurts was the best. Everything with my order was handled very professionally."
– Kathleen C., Missouri
Meditation/Fitness Room
Yurt spaces offer the perfect platform in harmony with nature. Whether you want to inspire your mental and physical well-being or just get away and relax, you can do so in a yurts intimate and serene space.
"We set up our yurt in a beautiful landscaped area behind our house and use it as a guesthouse and workout room. It is a great place to listen to music and relax with friends."
– Jeff S., California