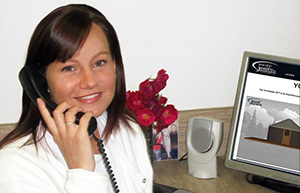 Frequently Asked Questions (FAQ)
Our Frequently Asked Questions (FAQ) page answers common questions regarding our yurts that many of our customers have asked us over the years. Common questions in our FAQ include:
How long does a yurt typically last?
Who installs the yurt?
How do I heat or cool my yurt?
Can electricity be installed?
How do I add lighting or plumbing?
How do yurts fit into building codes?
Yurt Builder 3D (Design and Pricing Tool)
Our Yurt Builder 3D page provides comprehensive information to allow you to price and design the yurt of your dreams. It is an easy step-by-step process that provides a 3D yurt visual reflecting the options you choose along with a total price. Make sure to click on the circular icons with a "?" for component details and photos.
Downloads
Our Downloads page is a popular resource for instructions, literature, pricing and more – including the following:
Pricing and order booklet
Yurt platform plans
Brochure and custom options catalog
Set up manual
Installation instructions for yurt accessories
Sample floor plan layouts
Care and Maintenance
As with any quality product, there are care and maintenance recommendations that should be observed to get the longest possible functional life from your yurt. Visit our Care and Maintenance page to learn how to care for your:
Dome
Door and door frame
Windows
Top and side covers
Pacific Yurts Blog
Our blog is a resource to help yurt owners and enthusiasts learn about a variety of topics from yurt ownership, assembly, maintenance, and glamping. Many of our customers read our articles to answer common yurt-related questions to achieve their goals quickly and independently.
Contact Info

Toll Free 1-800-944-0240
Phone 541-942-9435
Fax 541-942-0508
Mon-Fri 8:30AM - 5:00PM PT
Location

77456 Hwy 99
Cottage Grove, Oregon 97424
USA