An unusual real estate trend is gaining steam across the country, flying in the face of long-held assumptions about what it means to live well. The tiny house movement advocates living in very small houses.
Tiny homes are generally defined as those less than 900 square feet in size, although most tiny homes are just 100 to 400 square feet. With our smallest yurt measuring 12' in diameter and 115 square feet and our largest one measuring 30' in diameter and 706 sq. ft., one could argue that yurts are in fact tiny homes. For those who choose to "live tiny," living in a tiny house represents more than just moving into fewer square feet. Many homeowners say their small lifestyle brings simplification and the freedom to follow their passions, all while living sustainably.
There are different stages to tiny home conversion. Some people are "tiny home curious," meaning they'd like to know more about tiny living, but aren't about to give up their current home. Others are more ready to transition into a tiny house; they may already have floor plans sketched onto the back of a napkin and funding available. Wherever you land on that spectrum, read on to learn what it would take to go small by moving into a tiny house or a yurt.
5 Steps to Transitioning into a Tiny House
1. Do Your Homework
It's time to dig into the big questions, such as which type of tiny home is right for you, and where will your home be located? RVs, camping trailers, yurts, and traditionally built homes on trailer chassis are all options. To figure out what you want, spend time in tiny homes. Stay in a tiny house hotel. For gathering design ideas, check out small apartments—many studios built in the '30s and '40s use the same ingenious built-in approach that is perfect in tiny homes.
You'll also need to create a budget. Like any project, a tiny home can become a money pit if you don't follow a clear financial plan. Set aside 10-15% extra for unexpected building expenses. Recognize that tiny homes are often more expensive to build on a square foot basis, because of the need to custom-built to the available space. Storage, cleaning products, and everything you really need can fit into a small space—but it will take time and money to create. Platform beds can contain underlying drawers, as can sofas. These are just a few of the smart space ideas you'll come across as you peek inside tiny homes.
It's a good idea to start a master list of all of the features that you need and want in your tiny home. For example, perhaps you're prioritizing solar/wind power, rainwater collection and composting toilets, for an ultra-green tiny home.
In this stage it's also wise to make some connections with current tiny homeowners. Meetup.com is a good place to find information about local tiny home groups.
2. Review the Benefits of Living Small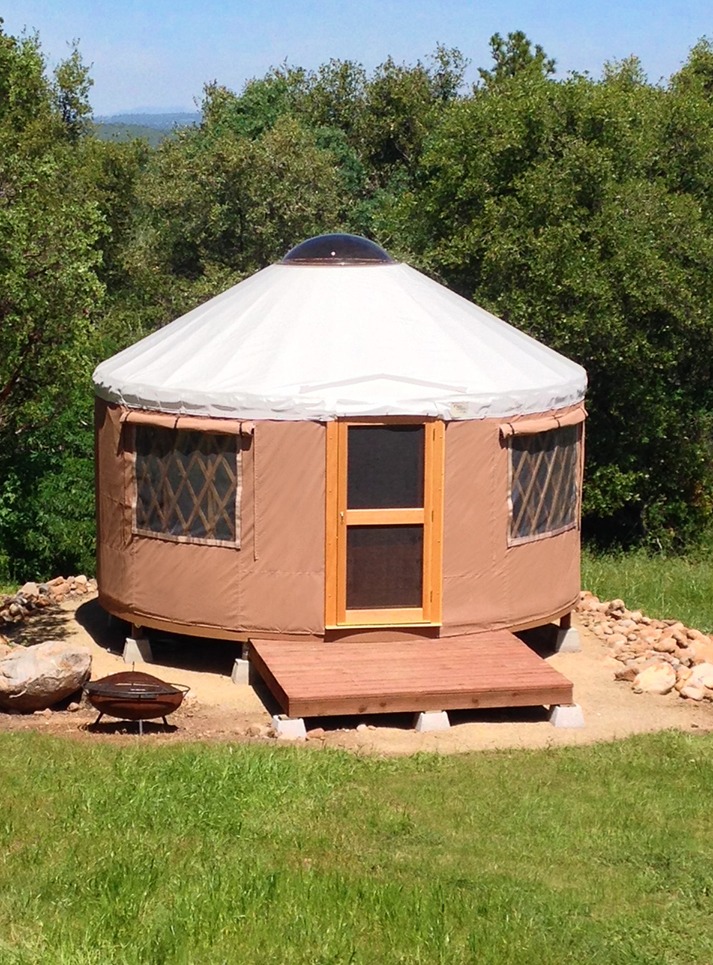 As you continue to dream and design, get ready mentally by reviewing all the benefits you'll accrue in a tiny home:
Less space to clean means more free time for you!
A clutter-free home brings peace of mind. Less stuff means less to worry about.
Lower energy bills and more spending money.
A greener footprint. You'll use fewer resources in a tiny home, minimizing your personal draw on the planet.
The low price tag of a tiny home can free you from debt. Most Americans spend one third to one half of their income on housing. A tiny home can be built for thousands or tens of thousands, compared to the hundreds of thousands of dollars dedicated toward a traditional house. Plus, with a traditional home you can expect to double the amount you pay over time due to interest, insurance, taxes, and maintenance. A tiny home is far more affordable—so much so that switching to a tiny lifestyle allows many to completely eliminate their debt.
Healthier eating is almost innate with tiny home living, as most tiny homeowners have small refrigerators. There's no room for an overstocked pantry in a tiny home. Eating fresher foods will help improve your overall health.
Enjoy more time for relaxation, pursuing your passions, and entertaining.
The freedom to take your home with you if you move (assuming it is portable).
Having less space to spread out will bring family members together for more social bonding.
3. Create a Design.
Designing a tiny house consists first and foremost of knowing how you tend to use your living space. How do you actually use the spaces in your current living arrangements?
One way to figure this out is to put a sticky note up on the doorway to each room. Each time you leave a room, jot down what you were actually doing there. You'll want your tiny home to fit you like a glove, so it's wise to "take measurements" via self-study. For instance, some people require a couch for lounging, while others spend more lounging/creative time in bed. If you fall into the latter group, perhaps a loft creative/sleeping space would suit you well. You may also want other creature comforts, such as a dishwasher and a washing machine.
If you have plenty of construction experience, designing and building your own tiny home is a possibility. Or, you can select from pre-designed plans for tiny homes. Local architects and interior designers can help you create a functional, comfortable, attractive compact abode to perfectly suit your needs.
While thinking about tiny home design, here are a few big-picture considerations:
Will it be on a trailer chassis or otherwise portable?
Electricity—will you be permanently hooked up to a utility line? Or will your home be powered by batteries, as RVs and camper trailers are?
Plumbing—Your water system might be similar to that found in an RV, with systems for black water and grey water storage and disposal. Or you might be hooked up to city water, as in a traditional home. Many tiny homeowners opt for a composting toilet. A septic tank is another option that may work if you own your own property. For yurts, plumbing may be brought up from underneath the yurt, through the support platform.
4. Downsize and Simplify.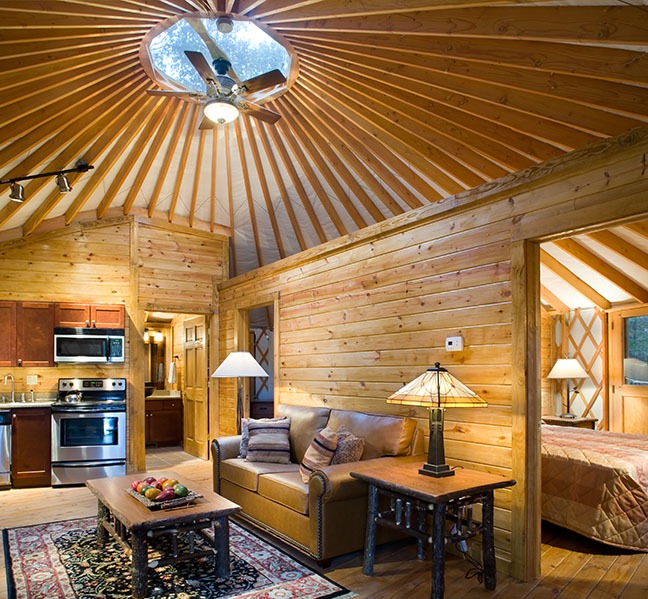 The process of freeing yourself from excess stuff can be joyful. This is your opportunity to live by William Morris' credo, "Have nothing in your home that you do not know to be useful or believe to be beautiful." There are many approaches to de-cluttering your life. One is the cardboard box method: Dump everything in a drawer into a cardboard box. When you take out an item to use it, move it back into the drawer. After three months, you can donate or sell everything that's still in the box, as it's clear you don't use it often.
As you pare down your belongings, look for ways to double up on uses. For instance, your book collection could fit on a tablet, while your multiple game platforms and displays could be consolidated into a single laptop with backup storage for movies, pictures, songs, etc.
5. Move into your new tiny home and start enjoying the simple life.
Once you've moved into your new tiny home, you can get on with your "tiny life"—pursuing your passions and dreams now that you don't have to slave for a mortgage payment. This is the perfect time to check items off of your bucket list, perhaps traveling to exotic locales or pursuing their passions. Tiny homes have low maintenance costs, if you want to take off for a couple of months. And best of all your own cozy retreat will always be ready for you.
View and Download our Checklist Here