Jake and Nicole's Story
When Jake and Nicole stopped by our facility to pick up their Pacific Yurt, they told us they wanted to develop a sustainable property centered around a yurt. They also told us they wanted to share their story about the benefits of yurt life to bring more awareness to this kind of living.
We've since partnered with them to document every step of their journey through a video series highlighting what it takes to assemble and live in a backcountry yurt in the wilderness of Canada. These videos show how they started their exciting adventure, each step of the build process and their experience of living successfully off-the-grid in a Pacific Yurt. 
Note: We recommend consulting a builder and/or engineer to plan your site-specific platform and always follow the Set Up Manual when assembling a Pacific Yurt.
"We wanted to give you our most genuine thanks for being such a great company and creating such an incredible product! Can't wait to continue working with you into the future!"

– Jake Mace
Join us by watching Jake and Nicole begin their off-the-grid life in their new Pacific Yurt in Black Fish Hollow in British Columbia, Canada!
A yurt's circular shape creates an energy efficient, strong and appealing living space unlike any other. Join Jake & Nicole as they start their off-the-grid adventure by picking up their new Pacific Yurt and transporting it back to British Columbia.
Jake and Nicole found the perfect location for off-the-grid yurt living among the coniferous forests of British Columbia. Watch them clear the land and prepare their site before assembling their new Pacific Yurt platform.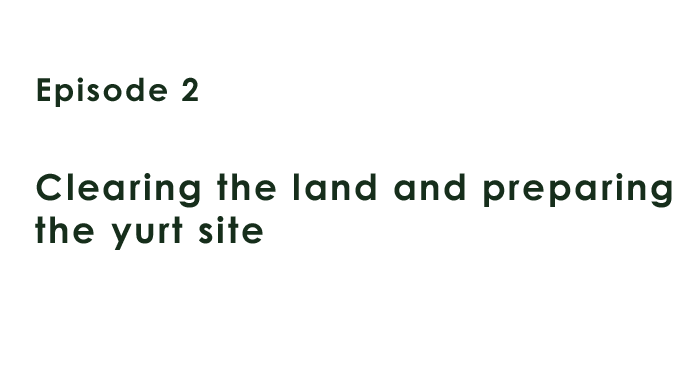 Yurt placement and height above the ground are major decisions that impact off-the-grid living and demands intentional planning. Learn how Jake and Nicole found the right location and the perfect height to build their Pacific Yurt in British Columbia.
Watch Jake and Nicole begin construction by setting out pier blocks according to the framing plan and finalize the height of their off-the-grid Pacific Yurt in British Columbia.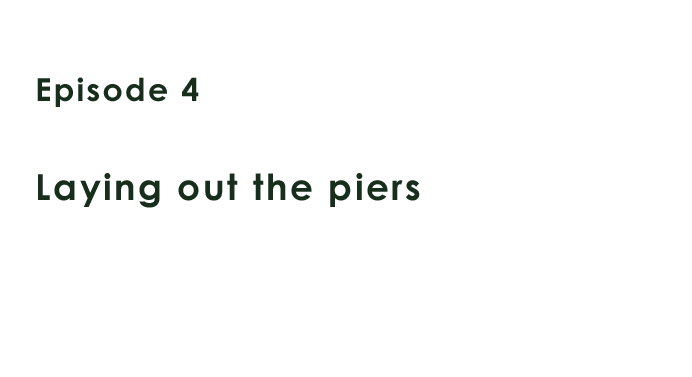 The next step for Jake and Nicole is to cut and level their yurt platform's posts and beams. Find out how they solved the challenges of setting up their yurt platform in Canada's wild backcountry. 
Platform beams and blocking are installed and secure. See how easy it is for Jake and Nicole to set a solid foundation for their off-the-grid Pacific Yurt.
Watch Jake & Nicole race to beat the elements as they put the final touches on their yurt platform and begin laying down their yurt flooring. 
With a break from the rain, Jake and Nicole show us how they secured plywood flooring to their yurt platform and protected it from moisture. 
The next day, Jake and Nicole find themselves rained out and left with a nearly finished floor plan. See how they overcame the challenges of building a yurt in the ruggedness of Canada's backcountry.
How do yurts become circular? Find out through watching Jake and Nicole finish their yurt platform by cutting around its perimeter to make it a perfect circle at the center of Canada's wilderness.
A big moment for many yurt owners is installing the lattice. See Jake and Nicole unpack and build their lattice walling by setting it to their yurt platform.
From door placement to your floor plan, every decision matters when assembling a yurt. Watch Jake and Nicole unpack and install their yurt door and secure their lattice walling.