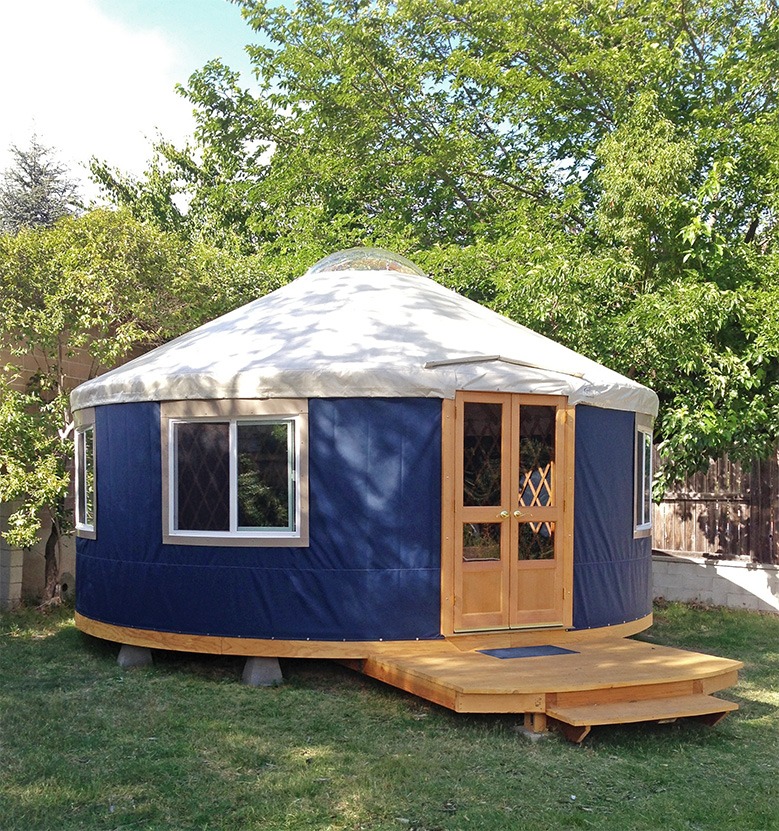 For decades the modern yurt has been growing in popularity, first with the early adopters and adventurous souls who loved its unique presence in nature and now more recently with the many who are escaping concrete jungles to find the peaceful enjoyment of yurt living.
Just as traditional yurts have been a staple of some cultures for thousands of years, the modern yurt is making a lasting mark on home trends around the world. It allows for a wide variety of personal design preferences, a deeper connection to nature, and an alignment to values like minimalism and sustainability. In short, the modern yurt fits the modern lifestyle beautifully.
Here are some of the reasons yurts are steadily gaining fans from every corner of the globe. Download the full infographic to view a few floor plan options for comfortable living.
Customization and Amenities
Modern yurt design allows owners to use the natural circular space in any way they see fit. Some families prefer a more divided space and some opt for open concept plans. The modern yurt can accommodate them all. Kitchen and bathroom spaces can be customized with modern amenities, including everything from spa tubs to granite countertops.  Additionally, partition walls and adjacent structures can be added to increase the living space in countless ways.
Abundant Light and Space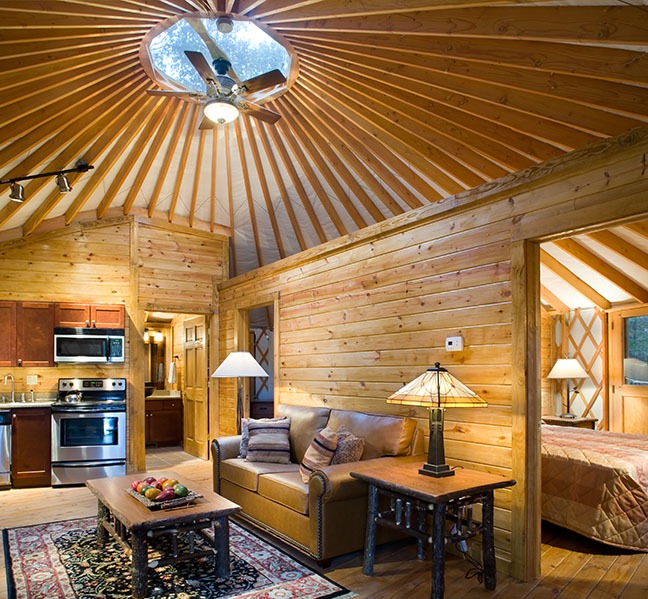 Modern home trends have long-favored having an abundance of natural lighting. Homes with large windows and skylights are regularly featured in the top print and online publications within the home design industry. So, it's no surprise that the flood of natural light from dome skylight and generous windows around the modern yurt is one of the major draws for yurt lovers. The circular space itself, too, is a beloved feature. So many are looking to use living spaces creatively and in ways that encourage connection and communication, and yurts do just that.
Decor and Interior Design
Modern yurt designs are incredibly unique in that they can appeal to a surprising array of personal preferences. They are, of course, a favorite among nature lovers and those who prefer wilderness trails over asphalt roads. And, they have long been home to decor made up of found pieces from the natural surroundings. But yurts are also becoming popular among urbanites who value artistic and high-end design elements. This is because the yurt makes for a gorgeous blank canvas on which the brush strokes of modern, bohemian, eclectic, vintage, rustic, and natural design trends can flourish. Yurt homes are being featured online and off for their artistic furniture, textile, and color elements.
Minimalism and Sustainability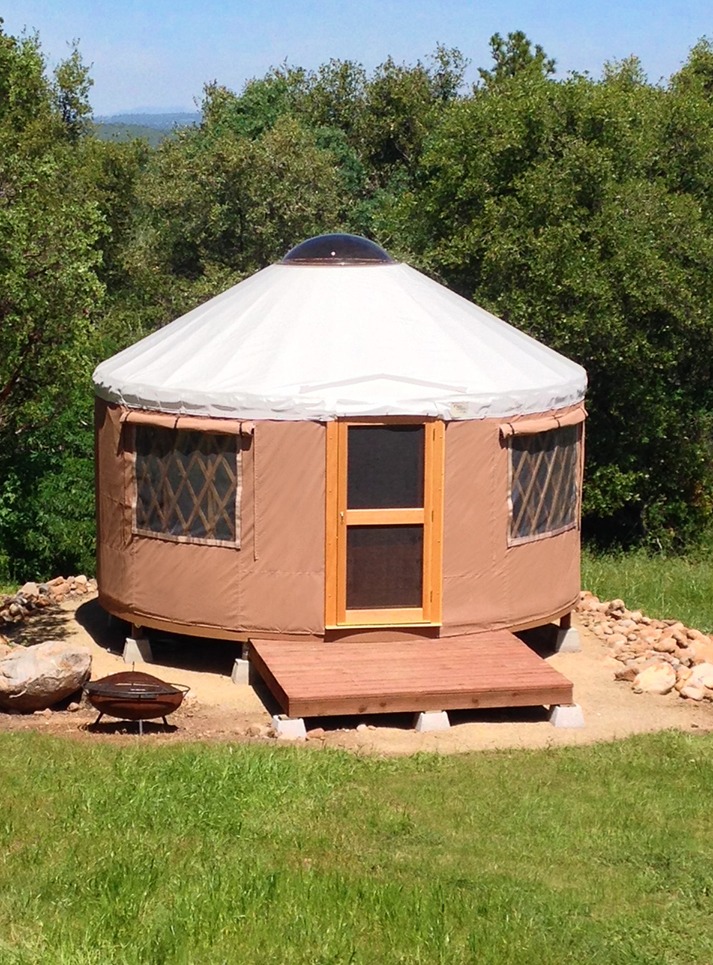 Yurt living appeals to many because it aligns with their personal values. Minimalism has become an important lifestyle for many who are choosing to rid themselves of excess and live more simply. Modern yurts are often grouped in with the also-popular Tiny House trend for this reason. Similarly, yurts are conducive to energy efficiency and sustainable living. With the many alternatives available for heat, energy, lighting, composting, and shared living, a yurt home provides a nice balance for those looking to minimize their footprint.
Outdoor Living
Modern yurts are also popular among the many who intentionally desire to incorporate outdoor living into their lifestyle. Yurt owners love that the option to dine and cook easily outdoors means that meals of all kinds—from boisterous family get-togethers to intimate shared meals for two—can be enhanced by the natural surroundings and open air. They also love the morning stretch outside to greet the sun, the strolls after lunch, the late afternoon sips of tea while watching shadows grow, and story times around the fire at night. They truly fit any lifestyle.
Find inspiration for your yurt vision by exploring our yurt photo galleries,
and download the infographic below to see some of the floor plan possibilities featuring a 30′ yurt.
Modern Yurt Floor Plans Infographic