With its gorgeous weather, world-famous trees, incredible beaches, pristine mountains, and record-holding waterfalls, California is a spectacular place to vacation. The state's multitude of yurt rental options makes it easy to plan your next glamping adventure. We are pleased to share with you some of the most breathtaking spots to find yurts throughout the Golden State.
Yurts in Northern California
National and state parks are perfect locations for yurt glamping. Northern California has some of the most stunning mountain regions you'll find anywhere. The state's first National Park, the breathtaking and world-renowned Yosemite, is an ideal vacation destination. Yosemite National Park is enormous. Even with over 4 million visitors a year, the Sierra Nevada mountain range, majestic waterfalls, and wildflower meadows look untouched. The park is almost the size of the entire state of Rhode Island, and three of its waterfalls are on the World's Tallest list, with Yosemite Falls being the clear winner as the tallest in North America. A river-side yurt experience awaits you along the Tuolumne, at the Thousand Trails Yosemite Lakes Resort. From this spot you can add panning for gold and cavern exploration to the already long list of recreational options.
Near Lassen Volcanic National Park–where you can see the earth steam and boil, evidenced by sulfur vents, roiling mud pots, and hot springs–you can stay at the Hat Creek Resort in either a deluxe or creekside yurt. Near Mount Shasta, another towering volcano, you can enjoy a yurt stay at the Lakeshore East Campground located on the Sacramento River Arm of Shasta Lake with Shasta Recreation Company. Mt. Shasta soars almost 15,000 feet. It's a majestic mountain to view and a challenge to summit because, as you may imagine, the winter skiing there is phenomenal! For recreational hikers, there are miles of looped paths through forests and meadows, past waterfalls and rivers. Shasta Lake also offers all of the water-related activities you could want.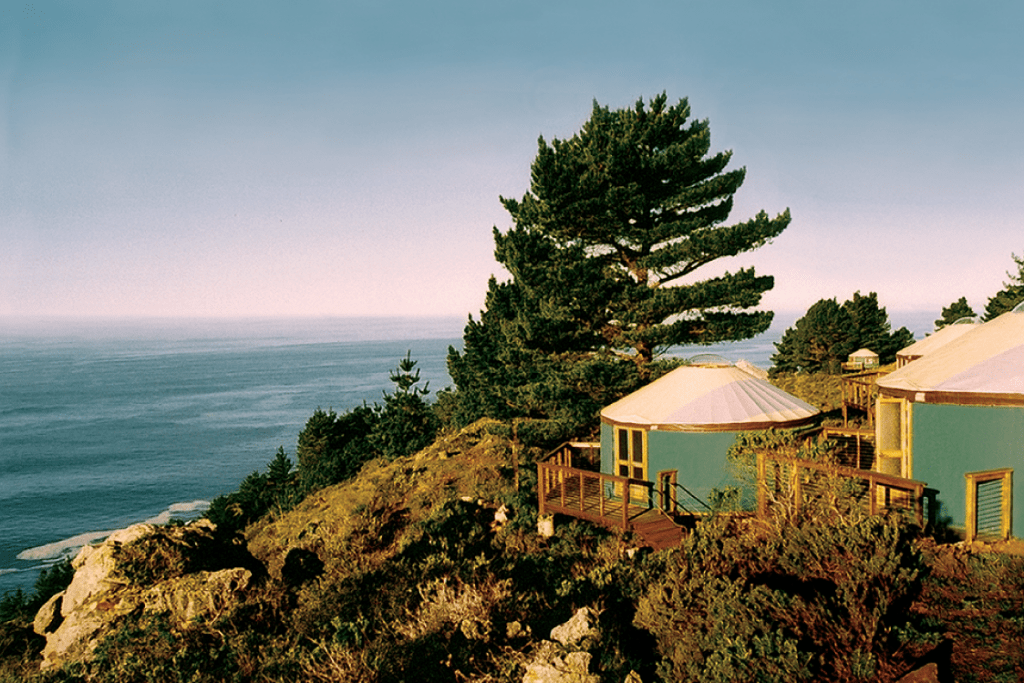 Yurts in Central California
The middle part of California is home to the Central Valley, the perfect spot to find wineries, farms, and historic towns. All are nestled between affluent beach communities to the west and the Sierra Nevadas to the east. This part of the state offers incredible options for anyone looking for California yurt camping experiences. Big Sur is the rugged stretch of coast through Central California. A simple and restful stay can be found at the Home on the Range Refuge where you can experience the Big Sur Songbird Sanctuary.
Another unforgettable yurt experience, the Treebones Resort is a must-see. This resort offers an idyllic overlook of Big Sur and a unique community experience. Their yurt village is home to two different dining experiences, eco adventures, yoga, and more.
A little further south, you can stay in a yurt at Santa Margarita KOA or at the deluxe Wellspring Ranch on the Central Coast of California, where you can truly disconnect in a cabana yurt and have a relaxing retreat experience.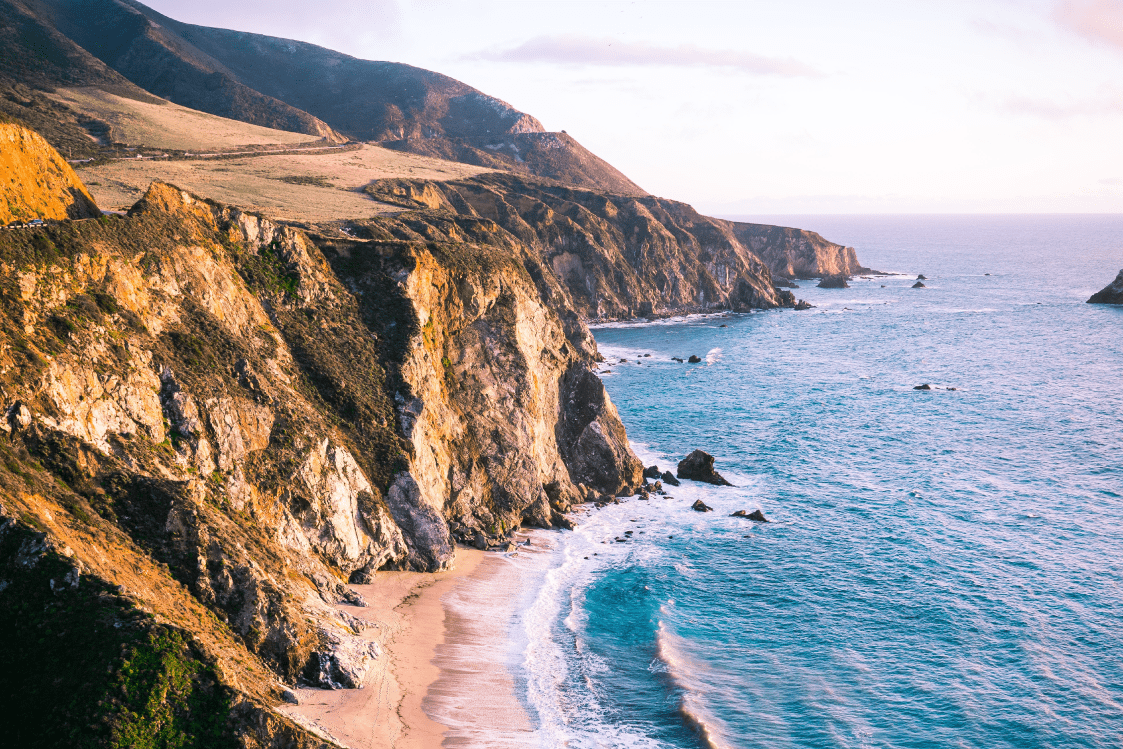 Yurts in Southern California
When choosing the perfect glamping destination, many factors come into play. In SoCal, it doesn't hurt that most of them involve sandy beaches, but there are plenty of other activities in the area for those that prefer cultural experiences, shopping, and entertainment.
Those looking for yurt rentals in California can stay at this private, romantic yurt getaway in Santa Barbara near ​​the Los Padres National Forest, or try the Adventure Yurt at El Capitan Canyon for quick access to the famous beaches and farmers markets. For a unique experience a short drive away, hike the Gaviota Wind Caves Trail. You won't regret it!
In the Los Angeles and Riverside County areas, there is so much to do. Well-known amusement parks, studio tours, and high-end shopping destinations are just a few of the lively experiences that draw tourists. The area is home to some of the region's most unique art and museum offerings and there are theater companies in every direction. Yurts in the area include the Malibu Yurt Retreat with home-cooked meals on a certified organic farm. You can also visit the Sequoia National Forest to try the yurts at the Quaking Aspen Campground at the Giant Sequoia National Monument.
The Tijuana River Valley Regional Park Campground in San Diego is also home to 10 new yurts with room for six to ten guests. This 79-acre campground is an the perfect destination for those who love spending time outdoors. The grounds offer campers terrific views of the valley and easy access to over 20 miles of trails for hiking, biking, and horseback riding. Nearby are easy access points to the beach, dunes, salt marsh, and more!
Find Your Next Pacific Yurt Vacation
California yurt vacations connect you to nature, open the door to new cultural experiences, and overall give you a place to relax and make incredible memories with loved ones. If you're looking for your next yurt getaway, we invite you to explore our yurt vacation destinations tool on our website which will locate yurt glamping destinations for you and your family. When you've found your next yurt vacation, don't forget to check out our planning checklist for yurt glamping to make sure you're packed and prepared!